Fire in the Mountain Review: Ajitpal Singh's debut feature Unveils the Stark Reality of a Serene Hill Station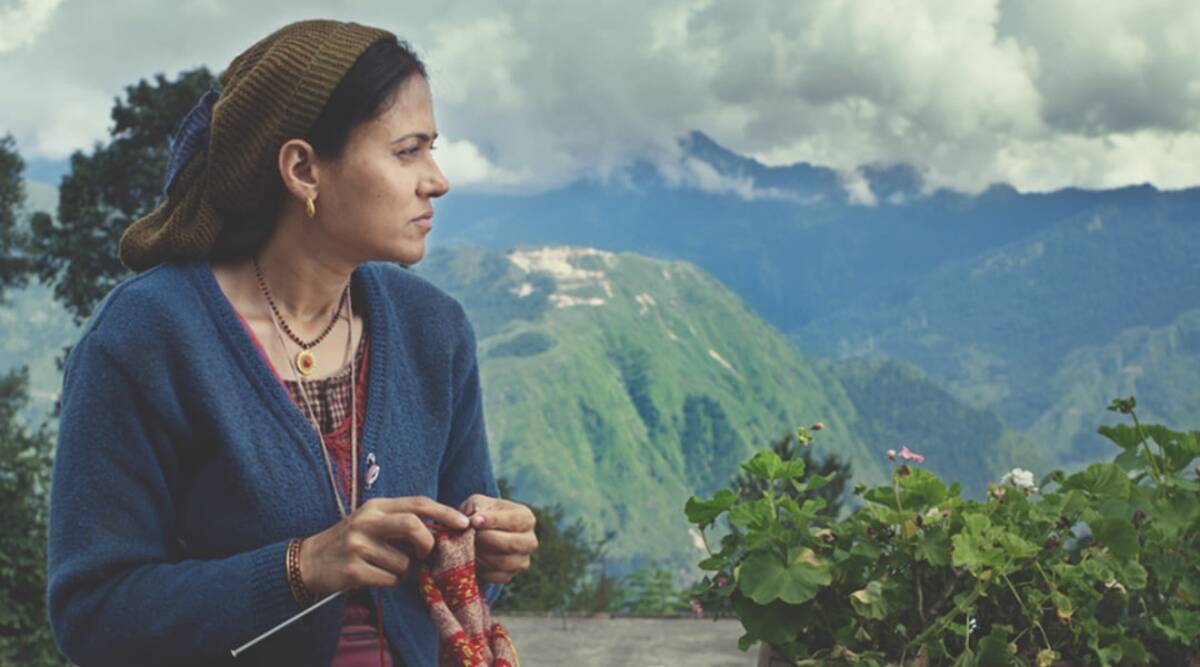 Director Ajitpal Singh deftly weaves complex human feelings, inspiring reflection without resorting to inappropriate emotional behaviour. Those watching are invited to look at their representations of the disturbed characters that are portrayed on screen as reflections.
Synopsis
A strong and determined woman assumes the position of a guesthouse operator in the scenic village of Munsiyari, located in Uttarakhand. She violates social conventions and struggles against the pressure of tradition because she is driven by her intense love for her kid and the urgent need for additional finances to cover his medical care. She faces the difficulties of her environment head-on with unyielding strength, defying social conventions and working to improve her family's future and her own.
Review
"Fire in the Mountains," Ajitpal Singh's remarkable debut film, is a story of desire, terror, and desperation that begins and ends with negotiations. It creates a potent mosaic of protest artwork through superb storytelling, revealing the appeal of a sophisticated country that is both seductive and evil. This 90-minute masterwork is an unwavering testament to the male-dominated structure's hold on rural India. Its subtle examination of gender politics and superstitions is a masterpiece of cinematic storytelling that goes beyond the necessity for overt messaging and provides an engaging and memorable cinematic experience.
The hills have long been romanticised in Hindi films, becoming a poetic setting that lends some depth to flat plots and uninteresting characters. This packaging, however, needs more depth since it conveniently ignores the actual difficulties that the people who live in these landscapes experience. The relentless search for gorgeous images frequently casts a shadow on the hills' actual complexity and independence. The proliferation of Kashmir-set movies in the 1970s or Imtiaz Ali's current simplified depiction of the hills is only two examples of how mountains are being casually exploited for frivolous visual pleasure at the expense of their actual cultural value.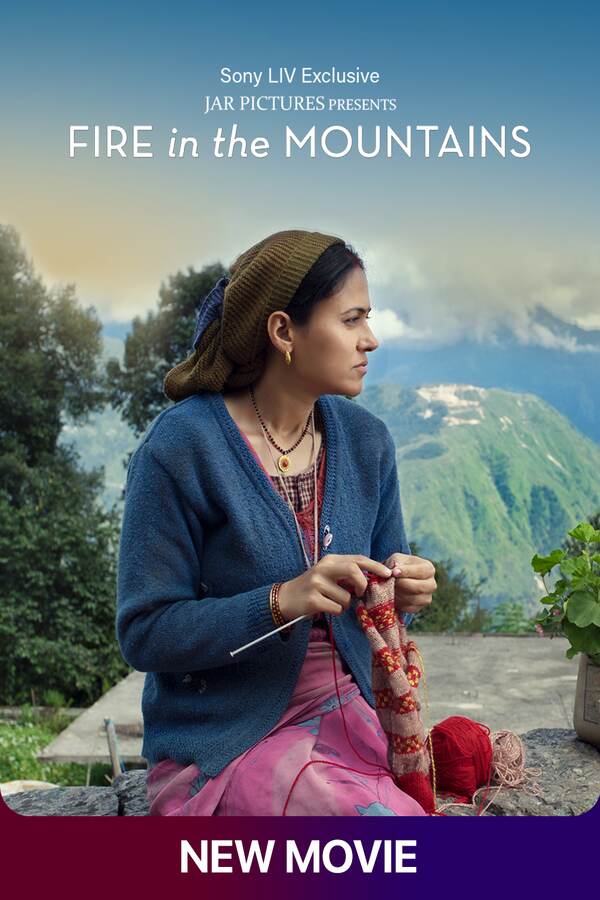 Vinamrata Rai gives a compelling portrayal as a woman in the movie who must make a difficult choice. Rai assumes the duty of conveying the themes of repressed womanhood, crushed dreams, and pervasive apathy contained in the screenplay, much like her character. The movie skillfully communicates its lofty ideals through Chandra's worn-in but resolute demeanour, allowing glimmers of its profound concepts to emerge. The portrayal of Rai becomes a crucial conduit for the movie's messages, giving the story depth and authenticity.
An alternative version of Fire in the Mountains would have made Chandra the heroine of her own inspiring coming-of-age tale. But the astute viewpoint of filmmaker Ajitpal Singh cannot be readily misled by phoney sentimentalism. Chandra changes under his direction into an engrossing examination of the enormous sacrifices necessary for existence in modern India, where social and economic progress frequently takes precedence over actual lived experiences. The film by Singh goes deeply into the complexity of a culture where advancement is valued as a commodity, illuminating its devastating effect on those trying to make their way through an unforgiving world.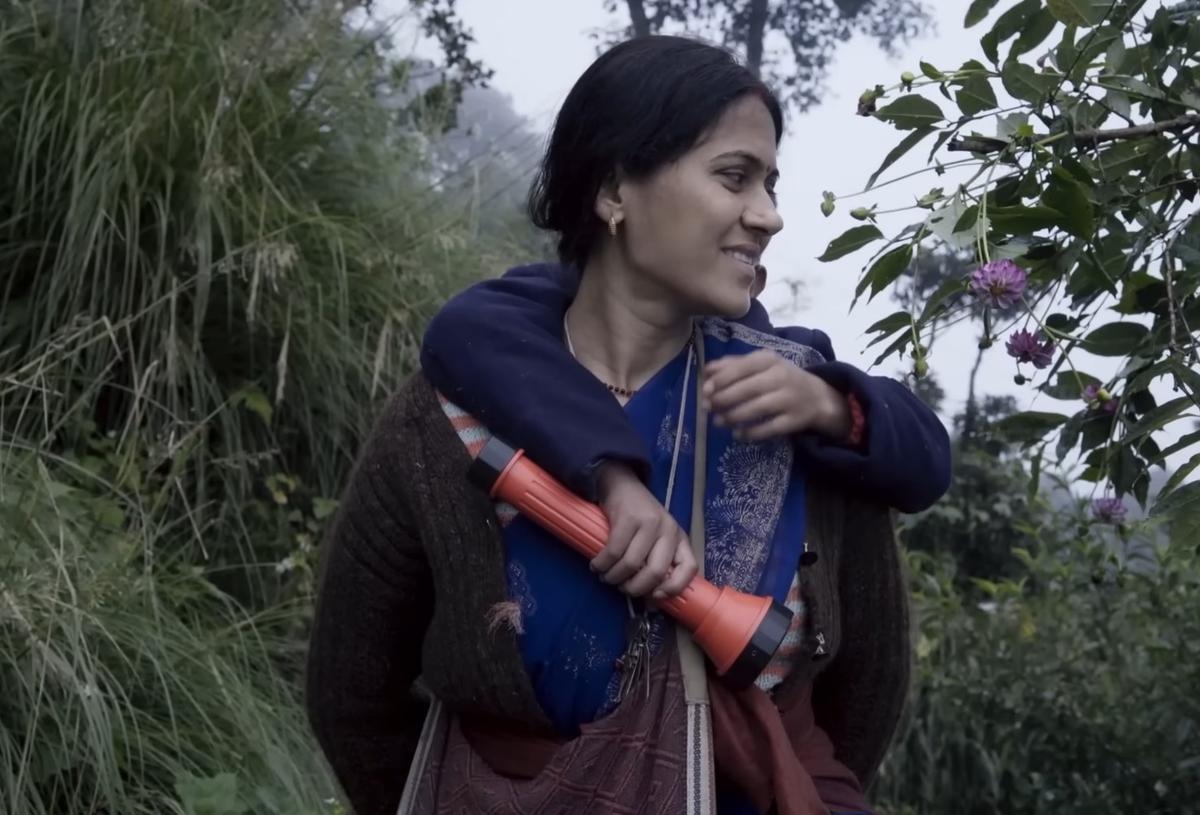 Verdict
The film Fire in the Mountains serves as a continual reminder that the lives of those who live there are very different from those of tourists who visit the picturesque mountains for a holiday. The movie skillfully blends propriety and relevance to convey timely societal insight. It stands out because it doesn't put its message on the audience forcibly and instead lets the story develop naturally. Even if the conclusion is unsettling, it has a fascinating beauty from a cinematic perspective. It leaves audiences captivated by the stylistic decisions and storytelling prowess displayed in Fire in the Mountains, eagerly anticipating filmmaker Singh's upcoming ventures. 
Official Trailer