Pulkit Samrat on decade of Fukrey: No one thought that the film will become so big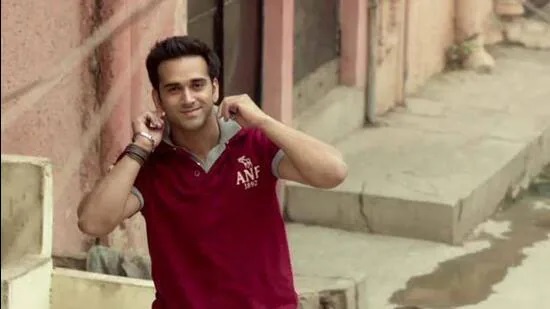 Actor Pulkit Samrat discusses the cult status of the movie Fukrey and provides an update on the planned third installment of the franchise as the movie marks its tenth anniversary of release.
For actor Pulkit Samrat, Fukrey is "life and a passion project", and as the film completes 10 years since its release, the actor admits that no one in the team saw it becoming so huge, and turning into a franchise.
"When we started with the film, none of us actually thought that Fukrey will be such a huge hit among the audience and will turn out to be such a widely loved film, making it into a franchise," says the actor, who is seen in the role of Hunny.
Pulkit's thoughts about Fukrey
The 39-year-old calls it one of the "greatest feelings" to be a part of that team and be a part of that film. He says, "I feel very proud of this. As a fan, I feel happy with the way each instalment has come out, with the third one also ready. They do justice to the love that this franchise has got from the fans all over. I run out of words when I have to describe what you feel about Fukrey."
Opening up about the vibe on the set, the actor shares, "We all are Fukras on the set. What you see on screen is exactly what is going on the set. Somebody is goofing up, or somebody is bringing the house down with something or the other. For instance, Manjot (Singh) is very jovial and one would always find him around food stalls. Meanwhile, Varun (Sharma) is just like Choocha, and has a very perfectionist approach to his craft. Richa (Chadha) is also fun. Also, we all have a Delhi connection which is common. Delhi ki life sabko pata hai. I keep learning something or the other from everybody on set," says Pulkit.
Talking about pressure on working on Fukrey
Asked whether there is pressure while working on the instalments, and he admits there is added responsibility.
"It does have those kinds of pressures. But more than a team, we are just like family. It's our passion project. And we are the biggest fans of the franchise. So we know the expectations of fans. We have a very honest approach, and the third part is also very true to the soul of Fukrey," he says, adding, "We can promise that Fukrey 3 is the biggest, the funniest and the best part of franchise has come out so far."
Disclaimer: Except the headline and synopsis, this story has been taken from the HT News Service