Exciting Collaboration: BTS' V Joins Forces with NewJeans' Producer Min Hee Jin for Solo Album, Feeling 'Nervous but Happy'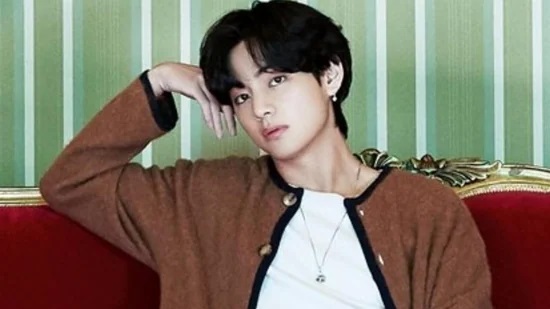 BTS' V, also known as Kim Taehyung, embarks on his solo debut, teaming up with NewJeans producer Min Hee Jin.
BTS member V is all excited and nervous to make his much-awaited solo debut. He will be collaborating with ADOR CEO Min Hee Jin who recently confirmed the news and revealed some details about V's solo album. Min Hee Jin is best known for producing the K-pop group NewJeans.
BTS' V to mark solo debut
Reports previously claimed that Kim Taehyung's solo album will most likely released in September. However, nothing has been confirmed by their agency BigHit Music. The BTS agency had said in a statement last month that there is no confirmation of V's schedule. "The schedule is being released after confirmation. V is currently working relentlessly on his solo album," they said.
On collaborating with Min Hee Jin
On Wednesday, Soompi quoted Min Hee Jin saying in an interview, "I received an offer at the end of last year. I hesitated at first due to the schedule, but I was intrigued by V's attitude and passion as well as his voice tone, which I wasn't familiar with. This time, I want [listeners] to focus on the music. We prepared music that reflects V's preferences while simultaneously is music that I want to recommend. Rather than a familiar style, we placed focus on music that we want to make and music that we can pull off well. We were terribly busy, but I think an interesting production emerged."
V's debut on solo album
Talking about the solo album, V shared, "I'm nervous but happy." "It's an album that captures my tastes. There will be abundant spectacles. I prepared while thinking that ARMY will be happy, so I hope you can anticipate it. I think you will be able to see a new side of solo artist V that is different from BTS's V," he added.
About Min Hee Jin
Min Hee Jin was a former creative director at SM Entertainment and was recruited by HYBE Labels in 2019. Later she went on to become Chief Brand Officer in the company. In 2021, she launched her own subsidiary company ADOR and backed NewJeans.
BTS consists of RM, Jin, Suga, J-Hope, Jimin, V and Jungkook. Jungkook, the youngest member of the group, was the last one to release his solo album. Currently, Jin and J-Hope are serving in the military as the group is on a break.
Disclaimer: Except for the headline and synopsis, this story has been taken from the HT News Service