Pooja Bhatt Describes Divorce as Her 'Lowest Phase in Life': Ending an 11-Year Relationship Felt Like a Deep Personal Loss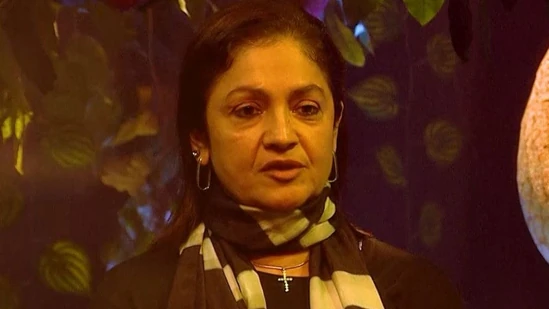 Bigg Boss OTT 2: Pooja Bhatt Opens Up About Her Divorce, Emphasizing it as Her 'Lowest Phase in Life' – Rediscovering Confidence and Resilience After Overcoming Personal Struggles.
Pooja Bhatt has said that her divorce was the lowest phase of her life, adding that she does not blame her former husband for their separation at all. She was talking to co-contestant Jiya Shankar on the reality show Bigg Boss OTT 2. She also recalled hitting rock bottom before deciding to not give up on herself.
Speaking with Jiya recently on Bigg Boss OTT 2, Pooja said, "Frankly if you ask me Jiya, the lowest point of my life was when I divorced my husband of 11 years and it was totally my decision. I couldn't lie to myself as I didn't feel like continuing it."
What led Pooja to get separated
The actor-filmmaker added, "I said that I wanted to live my life with comfort or keep my 10 to 11-years–old relationship, and my husband was not a bad person. Everything that was there between us was there. But then I thought that I had lost myself and it was not for somebody else or the betterment of life."
Pooja further said that it was her decision to get divorced, but breaking an 11-year-old relationship felt like death. "I wanted myself back but what did I do after that to hide my pain when it's an 11-year-old relationship? It was called off suddenly and it felt like death but people ask if you are ok and people prefer you say so. And later you go and hide behind alcohol because the bottle delivers. Then I thought that I wanted to set myself free and find myself but I drilled myself more into bad zone."
Pooja on attaining her confidence back
Pooja further added, "So that phase in my life was the lowest phase of my life. I pushed myself to the bottom of the pool and suddenly one survivor's instinct crept in and I clawed my way out and I said 'No boss, I am not giving up on myself'. That's very important but when I look back to that phase I never push myself away from it. I look straight in the eye and said yes you have become this otherwise what's the difference between a bottle and a person. So now the universe said that I am ready."
This was not the first time Pooja talked about her past marriage on Salman Khan's show. In June, she talked about her husband and called him a good human being. She added that she did not want kids at that time.
Disclaimer: Except for the headline and synopsis, this story has been taken from the HT News Service