Marathi Director Pravin Tarde Critiques Salman Khan's Approach to "Antim," Describing It as a Mess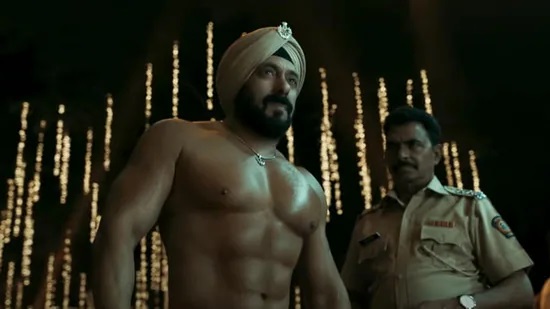 "Antim: The Final Truth" Remake, Starring Salman Khan, Faces Criticism from Director Pravin Tarde and Actor Upendra Limaye, Who Featured in the Original "Mulshi Pattern"
The Final Truth, which released in 2021, turned out to be a box office dud. Now, in the chat show on the Marathi digital platform Bol Bhidu, director Pravin Tarde– who made the original Marathi film Mulshi Pattern–and star Upendra Limaye, did not mince their words when it came to talking about Salman's involvement with the remake.
Pravin Tarde on the remake
On the chat show Bol Bhidu, Pravin Tarde said, "After watching Mulshi Pattern, Salman took his collar up and kept saying, 'What a film, what a film, what a film.' But when he remade Mulshi Pattern, he made a mess of it… Mahesh sir directed it while I didn't have anything to do with that film. But today I would like to reveal publicly that I have still not seen that film named Antim; I am not going to show such daring because in my mind and heart there's only Mulshi Pattern. And I came to know from people that Mulshi Pattern is a better film." Adding on the same conversation, star Upendra Limaye, who worked in both Mulshi Pattern and Antim: The Final Truth, said, "No question about it. I have worked in both the films. I can tell you that the sincerity he (Tarde) showed in the film, which was from the soil (of Mulshi) was killed in the name of refining it. I feel if they had remade it as it is, it would have still appealed." An excerpt from the Hindustan Times review read, "Antim is different from any other Salman Khan film and sees him in a restrained performance as Sikh cop, Rajveer Singh. Also, it's quite unlike his Robinhood in Dabangg or Radhe in Wanted. Though Salman and Aayush are at loggerheads, it's not the usual cat and mouse chase between a good cop and the bad guy. However, what's common in Antim and all other action thrillers we see is heavyweight dialogues, bloody punches, gunshots and men covered in blood flying in the air like dust particles. In this department, Antim is no different."
Salman will be next seen in his much-awaited, Tiger 3. The film marks his onscreen reunion with actor Katrina Kaif.
Disclaimer: Except for the headline and synopsis, this story has been taken from the HT News Service