Scoop: Mahie Gill is married to her long time boyfriend Ravi Kesar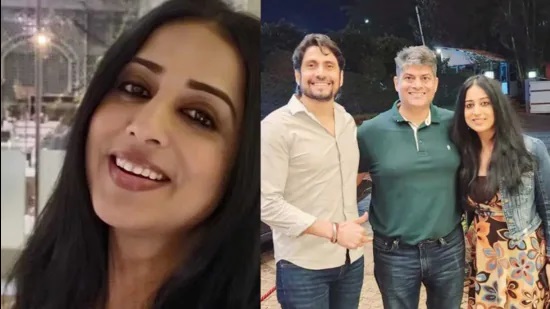 Mahie Gill is married, according to an exclusive report. The performer was coy about her marital situation.
Actor Mahie Gill has kept her marital status under the wraps, we have exclusively learnt. Gill is married to actor-entrepreneur Ravi Kesar. Interestingly, the two shared screen space in the 2019's forgettable digital series Fixerr.
Mahie Gill has shifted her base to Goa
From what we have gathered, Gill has shifted her base to Goa, where she lives with her husband and daughter, Veronica Gill, 6. Kesar and Gill have been in a relationship for over a decade now. We are not certain when the two tied the knot. When we reached out to Gill, she confirmed the reports and said: 'I'm married to him'. Gill couldn't speak at length due to her busy schedule. We were unable to reach out to Kesar.
Mahie kept her daughter's private details guarded
Gill has often kept her private life extremely guarded. In 2019 Gill surprised everyone when she announced that she had a two-and-a-half-year-old daughter, then. "There are personal reasons as to why I didn't post Veronica's picture on social media. I'm a very private and shy person and there are a lot of things that have happened in my life which has never come out in public," she said back then. In an interview with a Hindi daily, Gill was also asked about marriage, to which she said, "Why do I need to get married? I am happy like this (single) and I think one can stay happily unmarried. One can have a family and kids even without a marriage. I do not think we need marriage for kids and a family. Marriage is a beautiful thing but whether or not to go for it, is a personal choice."
Disclaimer: Except the headline and synopsis, this story has been taken from the HT News Service