Manisha Koirala shares her thoughts on marriage and motherhood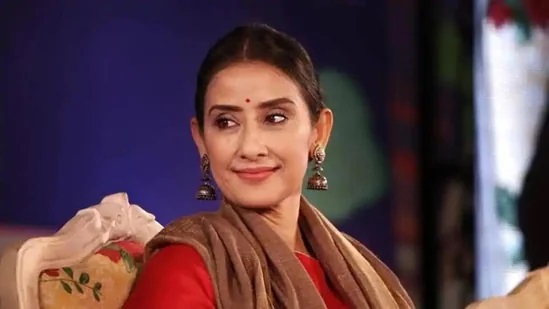 When questioned about her longing for motherhood and a life partner, Manisha Koirala candidly reflects on her choices and shares insights into her life.
Manisha Koirala, who was previously married, spoke about motherhood and companionship in a new interview. The actor said she lacks the confidence to become a mother right now, given her health – she is a cancer survivor – but does not rule it out. She also said that although she has 'wonderful parents and amazing friends', she sometimes wonders if things would be better if she had a life partner.
On 19 June 2010, Manisha Koirala married Samrat Dahal, a Nepali businessman, in a traditional ceremony held in Kathmandu. They parted ways two years later in 2012. This was the same year when the actor was diagnosed with ovarian cancer. In a new interview, Manisha was asked to share her thought on having a life partner.
Manisha speaks about marriage
She told ETimes, "To have a family is a bit late now, no? Sometimes I do wonder if I had a life partner, then would life have been better? I don't know. I feel my life is complete and my children are my dog and my cat, Mowgli and Simba. Plus, I have wonderful parents and an amazing friends circle. Still, sometimes I wonder would it be nicer if I had a life partner?"
Manisha Koirala was born into the politically-prominent Koirala family in Kathmandu. Her father, Prakash Koirala, is a former minister. Her grandfather, Bishweshwar Prasad Koirala, was the prime minister of Nepal during the late 1950s to the early 1960s, as were two of her great-uncles, Girija Prasad Koirala and Matrika Prasad Koirala.
On becoming a single mom
In the same interview, the actor also spoke about motherhood, and said she would love to raise a child as a single mother, if only she could find the confidence.
Manisha said, "I know how responsible you have to be to raise a child in this world. The day I get the confidence that as a single mother I can do that, I will do it. But keeping in mind my health background, my multiple interests that I wish to pursue and the sense of freedom that I am enjoying now… if I can sacrifice all that and focus on being a parent, I would love to do that."
Manisha Koirala's Filmography
With movies such as 1942: A Love Story (1994), Bombay (1995), Khamoshi: The Musical (1996), Gupt (1997), Dil Se (1998) and many more, Manisha had a successful acting career in the 1990s. Apart from Hindi films, she also worked in Tamil, Telugu, Bengali, Malayalam, Kannada, Nepali and English movies.
She took a break from acting after being diagnosed with ovarian cancer in 2012 and returned five years later with the coming-of-age drama Dear Maya (2017). The following year, she featured in Netflix's Lust Stories and the Ranbir Kapoor-starrer Sanju, one of the highest-grossing Indian films of 2018.
Disclaimer: Except the headline and synopsis, this story has been taken from the HT News Service