The Trial- Pyaar Kanoon Dhokha Review: Kajol's foray into the world of OTT is marred by excessive and shallow storytelling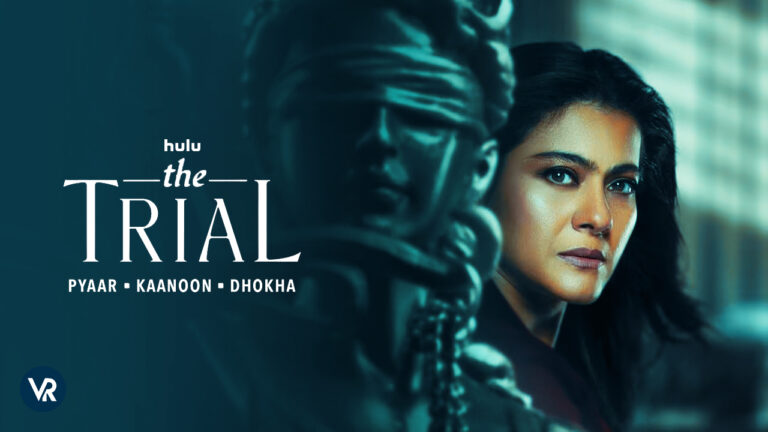 Although the actor plays a substantial role in the new Hotstar series, there's a sense of déjà vu, characterized by the typical artificiality prevalent in Bollywood.
Synopsis 
Nyonika (Kajol) lives happily with her family, which includes her husband Rajeev (Jisshu Sengupta), two kids, and herself. Rajeev, a judge, had always been ambitious, taking advantage of any opportunity to improve their life. Despite his wealth, his role in soliciting sexual favours as bribes taint their world. Rajeev's misdeeds were widely publicized on social media and news channels, resulting in his imprisonment and financial disaster. Nyonika is forced to resume her legal career after a 13-year break. She reenters the legal profession with the help of an old acquaintance, Vishal (Alyy Khan), who runs a prominent law practice. She regains her confidence as a former prominent lawyer by winning cases, defeating opponents, and recovering her reputation. Will Nyonika, as the unconquered lawyer, now fight to release her incarcerated husband?
Review 
What constitutes an effective adaptation? Is it the precise casting or the writer's ability to honour the original intent? Kajol's interpretation of the CBS drama 'The Good Wife' convincingly illustrates that it combines both elements. The series, comprising eight episodes and available on Disney+ Hotstar, easily could have faltered for various reasons. If you've experienced an episode of 'The Good Wife,' you'll comprehend the reasons behind Julianna Margulies' multiple Emmy nominations for her portrayal. Playing the role of Alicia Florrick, a wife and mother, she confronts the most challenging trial of her life when her husband becomes embroiled in a cheating scandal.
But Noyonika(Kajol) appears to navigate through life's challenges effortlessly. After sharing emotional moments with her daughters regarding the future, she confidently heads to a prestigious company, even if she arrives twenty minutes late. This leads her to a position as a junior lawyer. Surprisingly, her initial courtroom battle is recognized by the judge and others due to her husband's actions. Despite the supposedly daunting six-month probationary period, she seems to breeze through without encountering any significant difficulties.
In the very first episode, Noyonika moves to a more modest apartment where she now resides with her traditional mother-in-law and daughters. Simultaneously, she takes on a high-profile legal case. "The Trial," penned by Hussain Dalal, Abbas Dalal, and Siddharth Kumar, portrays selling a Mercedes and inhabiting a fully furnished albeit labelled "small" apartment as emblematic of struggle.
 The initial six episodes unfold without any significant high points. The ongoing events hold the viewer's interest, yet they fail to evoke overwhelming emotions or bring tears to the audience's eyes regarding the challenges faced by the Sengupta family. The storyline revolving around the deceased music composer stands out as the weakest link. The scenarios involving the deceased cricketer and security guard seem rather conveniently contrived. The resolution of the narrative thread involving the HR executive's extramarital affair needs to be more adequately clarified, particularly concerning Noyonika's subsequent actions. Lastly, Kishore Ahuja's sudden decision to depart from the firm proves challenging to digest, especially given the absence of substantial grounds to support his exit.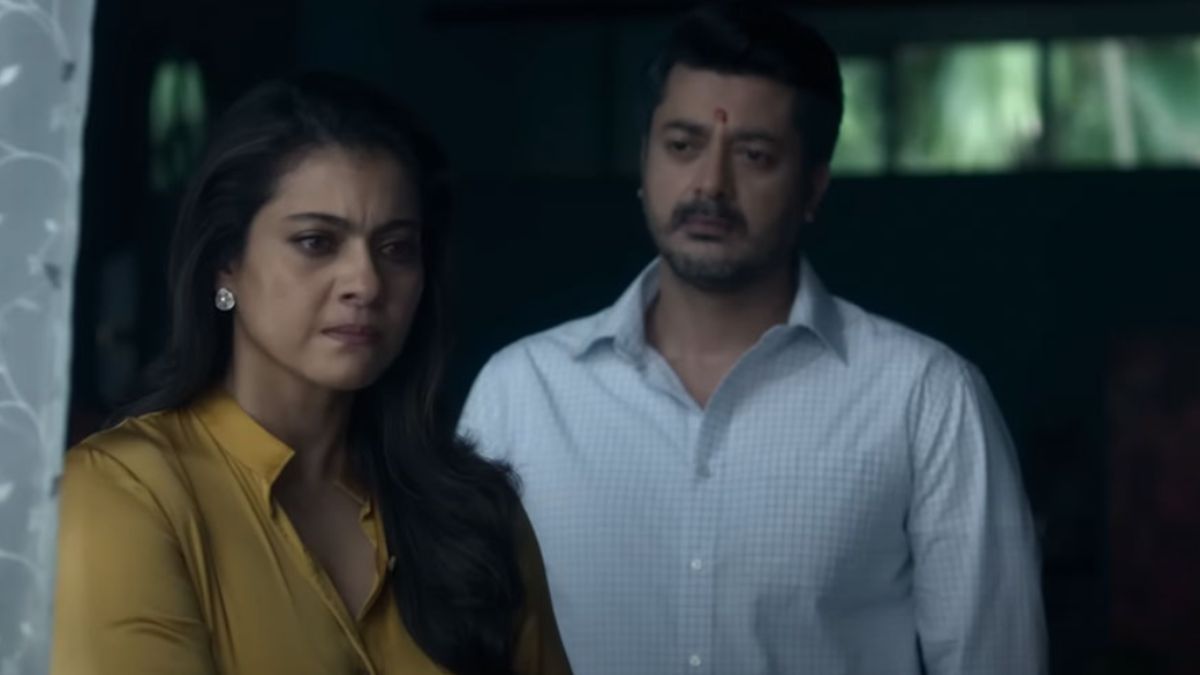 Kajol is an exceptional talent, bringing a captivating presence to every aspect of her portrayal of Nyonika Sengupta. Whether depicting her moments with family, her formidable courtroom defence, or her struggles within the law firm's competitive and political landscape, Kajol adeptly embodies the multifaceted nature of the character. What might escape casual observation is her infectious laughter; however, she also proves her prowess in a role that balances vulnerability and courage, helplessness and determination.
She masterfully conveys the emotions of a wife who has suffered injustice, facing judgment from her own family and society for perceived shortcomings in her marital role. The finesse with which Kajol accomplishes this is truly remarkable. The series' setting harmoniously complements its genre, aligning perfectly with the story's mood.
Jisshu Sengupta's role might be limited, yet the performances of Alyy, Sheeba, and Kubbra seamlessly fit their respective parts.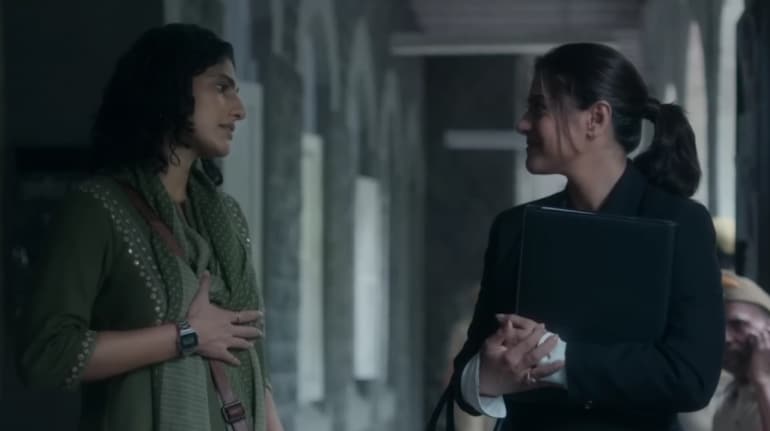 The quality of the writing severely lets down the cast. Despite the intriguing cases and keeping you engaged in anticipation of what unfolds next, the courtroom arguments come across as incredibly immature. This will undoubtedly leave you feeling frustrated as you transition from one case and episode to another. The essential elements that define the courtroom genre, such as the intense drama, emotions, and over-the-top arguments, are noticeably absent. The numerous subplots and even the main storyline itself need more depth, resulting in a significant letdown.
Verdict
Despite Kajol's impressive performance, "The Trial" is incredibly noisy, unmemorable, and underwhelming, utterly distant from any necessary foundation of understanding, whether related to the law, the concept of justice, or any other aspect.
Official Trailer