Adapted from the hugely popular Spanish series "Elite", Class attempts to showcase the story from the Indian perspective. The premise, suspense, and character are intriguing and a bit scandalous. But just like any other guilty pleasure, you cannot stop at one episode.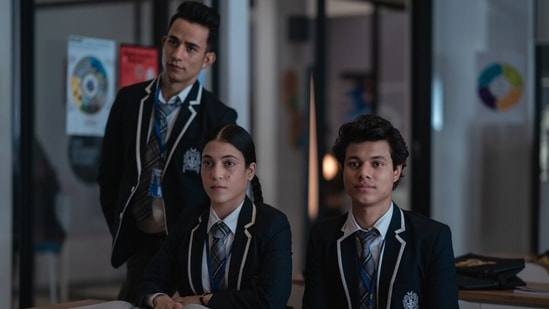 Synopsis
The official remake of the famous Spanish drama 'Elite' is about the hierarchy around high-profile students at a prestigious school and scholarship students who join them from poor neighbourhoods and radically alter the social arrangement. When one of the students is killed, everyone becomes a suspect. When the interrogation gathers momentum, everyone presents their account of what occurred; however, the truth will emerge eventually.
The ensemble cast of this teen drama, which centres on a mystery, includes Gurfateh Pirzada, Anjali Sivaraman, Ayesha Kanga, Chayan Chopra, Chintan Rachchh, Cwaayal Singh, Madhyama Segal, Moses Koul, Naina Bhan, Piyush Khati, and Zeyn Shaw.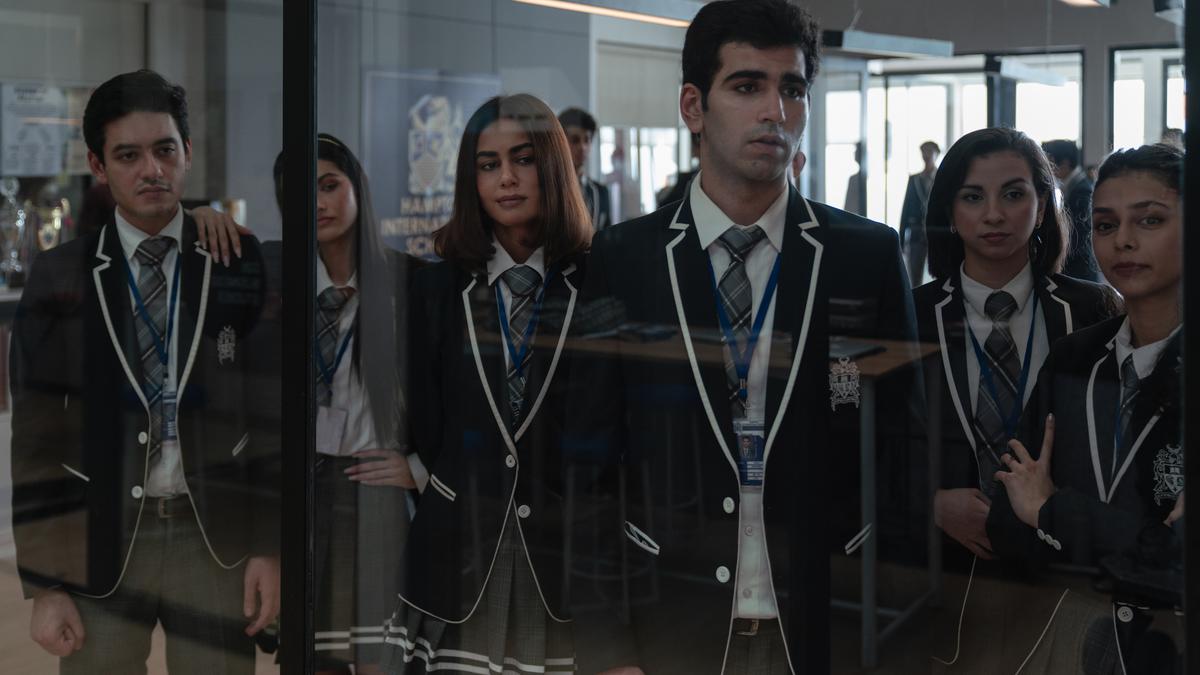 Review
After their school is burned down in a mysterious fire, three underdogs, Saba Manzoor, Dheeraj Kumar Valmiki, and Balli Sehrawat, are allowed to attend the high-class, swanky, and renowned Delhi school, Hampton International. And while we see them trying to establish their position amongst these rich pricks, they interrupt the whole system, changing the lives of Suhani Ahuja, Veer Ahuja, Koel Kalra, Sharan Gujral, Yashika Mehta, and Dhruv Sanghvi forever. The story is set in the reverse, where we find in the beginning that Suhani, the protagonist, is murdered, and everyone is a suspect. We learn more about the story, and the characters as each explains the events from their perspective.
It appears that Hamptom International is inhabited by the most vicious people— from rich machos who prance around showing their authority to others to girls who are social media butterflies who always want to slit someone's throat for their misfortunes. These are the rich kids of tycoons, sketchy businessmen, and social climbers with names like Sharan, Veer, and Aryan. It turns out Veer is the builder's son, whose carelessness could have or could not have triggered the fire at Dheeraj, Saba, and Balli's old school.
While the intimidation initially shakes Dheeraj and Saba, the unscrupulous Balli seeks a chance to capitalise on the situation. All three characters are played by talented young actors — Piyush Khati, Madhyama Segal, and Cwaayal Singh- who make even the most bizarre possibilities plausible. This is especially important in a show like Class, where the untethered insanity constantly seeks emotional support. Anjali Sivaraman, who plays the tormented Suhani with such victimisation, and Zeyn Shaw, as her brother, Veer, with a depth of character, are also phenomenal.
The eight-episode series, directed by Kabir Mehta and Gul Dharmani, flawlessly evolves into a euphoric, vibrant, and often preposterous Delhi subculture, save for a repeat of Suhani's flip flops and Koel's fetishes in episodes five and six. Kudos to the cast members at the frontline of this crime thriller, who justify their characters and roles. Nobody would have played these characters as believably as they have, and they hopefully reprised in future seasons.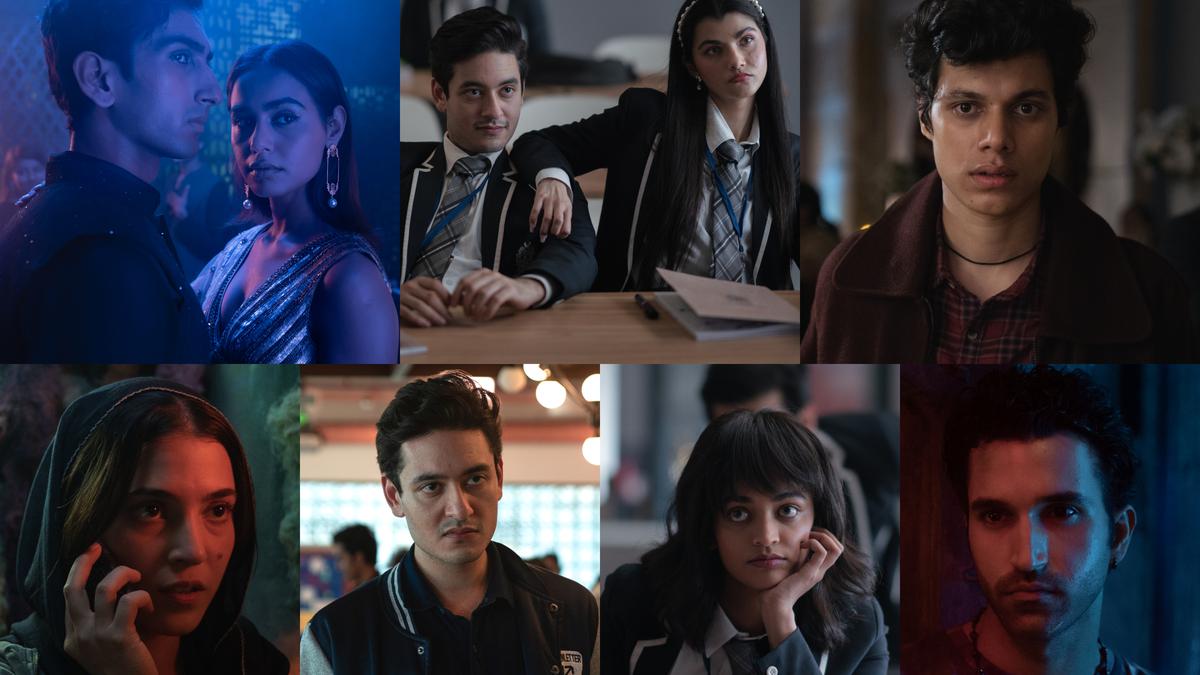 Verdict
The Class's execution and performance are thrilling, current, and novel. It will be intriguing to see if this Indian remake develops unique narratives and turns, despite Elite losing its plot after season 2. We are cheering for Saba-Veer and Faruq-Dhruv to be the culmination of the multiple relationship(s) instead of the original series.
Official Trailer