Tom Hanks reveals his intention to act "forever"! Check out for more details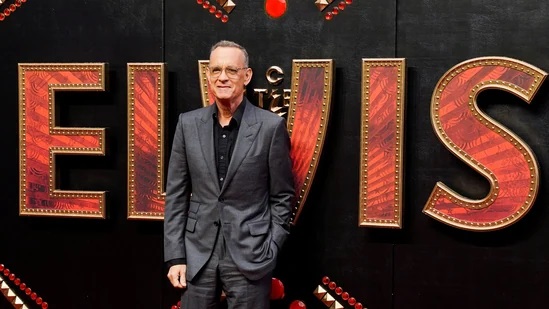 By hinting at his posthumous digital presence on the big screen and fusing artificial intelligence and film in an unexpected twist, Tom Hanks creates a stir in Hollywood.
Actor Tom Hanks has set Hollywood abuzz with a revelation that's as thrilling as a plot twist. Hanks, known for his stellar performances, has delved into the fascinating world where artificial intelligence (AI) and film collide. He hinted that even after his death, his digital character could grace the silver screen.
Hanks spilled the beans in a podcast chat with Adam Buxton
In a recent podcast chat with Adam Buxton, Hanks spilled the beans, saying, "I can tell you that there are discussions going on in all of the guilds, all of the agencies, and all of the legal firms in order to come up with the legal ramifications of my face and my voice and everybody else's being our intellectual property."
But there's more to AI in movies than just bringing back beloved actors from the past. At every stage, from writing the script to finishing touches, AI wizards are making their mark. They dive into huge film databases, uncovering what audiences like and predicting market trends. This helps filmmakers create blockbuster hits.
More about the fascinating world of AI
And post-production? Prepare to be amazed! AI's smart algorithms take over, handling tasks like video editing, colour correction, special effects, and sound mixing. Filmmakers can unleash their creativity without getting tangled in technical details.
But, hold on! As AI gains influence, important questions arise. What happens when actors become digital avatars? Who controls these virtual puppets? It's a tricky balancing act, mixing cutting-edge tech with protecting individual rights. Hollywood is cautiously exploring this new territory, setting guidelines to preserve actors' legacies while embracing AI's possibilities.
In this ever-changing world, where reality and virtuality dance together, Tom Hanks' thoughts are a captivating reminder. As the AI era unfolds, Hollywood wonders: Will AI steal the show or just make a fleeting appearance? Only time will reveal the answer.
Disclaimer: Except the headline and synopsis, this story has been taken from the HT News Service