Sia, the singer-songwriter, shares her personal journey of self-acceptance and discusses her autism diagnosis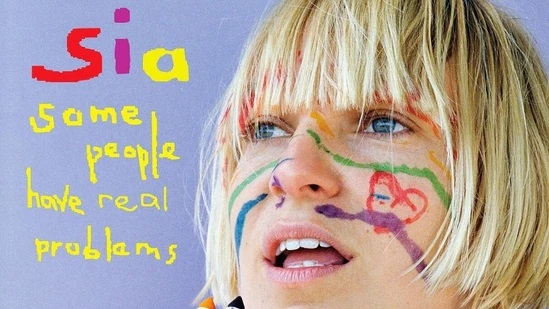 Sia's disclosure about her autism comes two years after facing criticism for her film "Music," which received backlash for its controversial portrayal of autism.
In a candid and heartfelt revelation, renowned singer-songwriter Sia has disclosed that she is on the autism spectrum. The 47-year-old Australian artist shared this personal information during a recent episode of the podcast "Rob Has a Podcast," where she joined former "Survivor" contestant Carolyn Wiger. Sia's disclosure shed light on her own experiences and brought a sense of relief and understanding to her life.
Sia's Statement
"For 45 years, I was like… 'I've got to go put my human suit on,'" Sia confessed. "And only in the last two years have I become fully, fully myself." This newfound self-awareness has allowed her to embrace her unique neurologicality and embark on a journey of recovery and self-acceptance.
Sia received backlash for her movie "Music"
Sia's autism revelation comes two years after she faced backlash for her film "Music," which depicted autism in a controversial manner. The movie, a musical drama, stirred controversy due to the casting of neurotypical actress Maddie Ziegler in the role of a non-verbal autistic teenager.
Sia faced criticism for her portrayal of autism and a scene featuring a prone restraint technique. Following the backlash, the singer issued apologies on Twitter, expressing remorse for her missteps and vowing to address the concerns raised.
Sia commended Carolyn Wiger for embracing her true self
During her appearance on the podcast, Sia extended her congratulations to Carolyn Wiger, a contestant from the 44th series of "Survivor." Wiger's authentic and unfiltered personality resonated with Sia, who praised her for not conforming to societal expectations. Sia commended Wiger for embracing her true self, even in the face of potential rejection.
Autistic masking, a phenomenon where individuals learn and mimic behaviors to fit in with others, was a topic touched upon during the conversation. Sia's disclosure aligns with the concept of masking, highlighting the struggles many autistic individuals face in navigating social interactions and concealing their true selves.
Sia also shared her experience with addiction
In addition to her autism diagnosis, Sia shared her own experiences with addiction and recovery. As a recovering alcoholic herself, she empathized with Wiger's journey, emphasizing the importance of shedding shame and secrets in order to be seen and loved for who we truly are. By revealing our deepest and darkest secrets, Sia believes that we can find connection, acceptance, and ultimately operate as authentic human beings.
Sia's revelation of her autism diagnosis has sparked conversations surrounding neurodiversity and the importance of understanding and acceptance. Her willingness to share her personal experiences adds another layer of depth to her artistry and serves as an inspiration for others on similar journeys of self-discovery.
Disclaimer: Except the headline and synopsis, this story has been taken from the HT News Service