Happy birthday Tom Holland: Fans join forces to commemorate the incredible Spider-Man star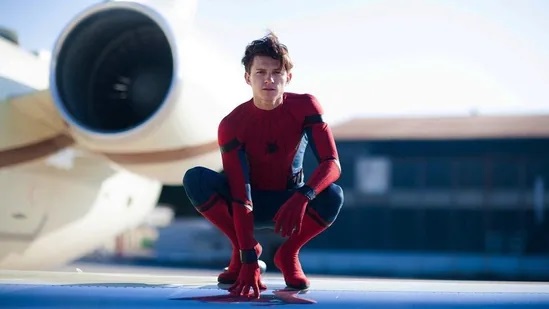 With his unforgettable portrayal of Spider-Man and captivating performances across diverse roles, Holland has established himself as a formidable talent to be reckoned with.
Tom Holland, the talented and versatile actor, celebrates his 27th birthday on Thursday. Rising to fame as Spider-Man in the Marvel Cinematic Universe, he has captured the hearts of audiences globally. Known for his range and charm, Holland has become one of the most sought-after actors of his generation and has a huge fan base.
Holland's birthday is a memorable occasion for his followers, who are expressing their feelings on social media.
Fan's posted birthday wishes on social media
"Happy birthday to the most chaotic, funny, kind, and charming person ever, you have bring so many joy on people's faces not only your fans but kids that looked up to you, may you always be happy right throughout your life, and continue to be succesful HAPPY BIRTHDAY TOM HOLLAND," a user wrote sharing the star's funny videos. Fans rejoice in their star's birthday by sharing intriguing images, videos, and anecdotes about him. Another user tweeted,"He in spiderman is ultimate, but man, "In the heart of the sea" giving the best one of the best! Recalling the very first moment my head went over heels for him."
From a gymnast to 'Spider-Man': 5 things to know about Tom Holland
1. Tom Holland's break came when he was cast as the legendary Spider-Man in the MCU, making his debut in 2016's "Captain America: Civil War." His depiction of Peter Parker, theSpider-Man, rapidly won him fans across the world, and he went on to feature in threesolo films, "Spider-Man: Homecoming" (2017), "Spider-Man: Far From Home" (2019), and "Spider-Man: No Way Home" (2021). Work on fourth Spider-Man film with Tom Holland as lead is already in pipeline.
2. Holland is well-known for his versatility. In 2012, he made his debutin "Billy Elliot the Musical," displaying his remarkable dancing and singing ability.
3. Tom Holland's work includes a substantial share inanimation, where he has contributed his voice to various characters, notably Jip in the 2022 film "Dolittle" and Ian Lightfootin the 2020 animated film "Onward."
4. Holland was a gymnast before he became an actor. His gymnastics training seemed to have served him well in his role as Spider-Man, since he was able to do the acrobatic manoeuvres himself.
5. Tom Holland is said to be dating Spider-Man: Homecoming co-star Zendaya. They are frequently seen spending some quality time.
Disclaimer: Except the headline and synopsis, this story has been taken from the HT News Service